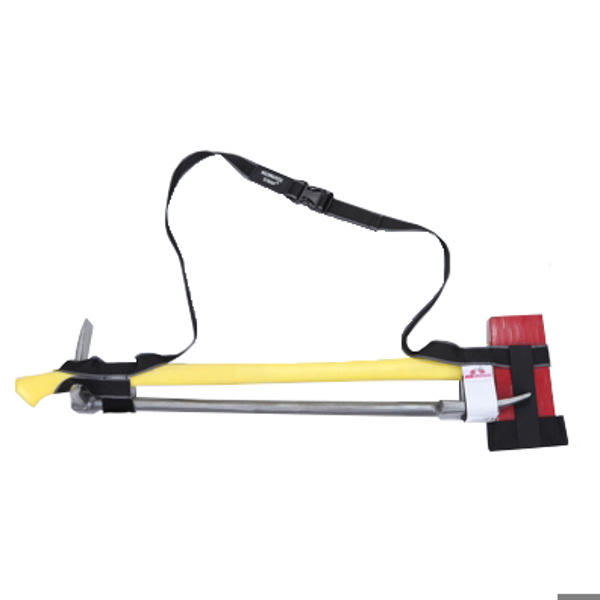 R&B Iron Sling for Hooligan & Axe (Tools not included)
Brand:
R & B FABRICATIONS, INC.
The Iron Sling locks together a force axe and a halligan tool. This perfectly balanced sling lets you carry both tools hands free. Climbing and moving is now faster and safer. The Iron Sling does this by securing the ends of the tools. The shoulder sling is adjustable and fits all firefighters. A quick release buckle on the sling also allows for easy removal.