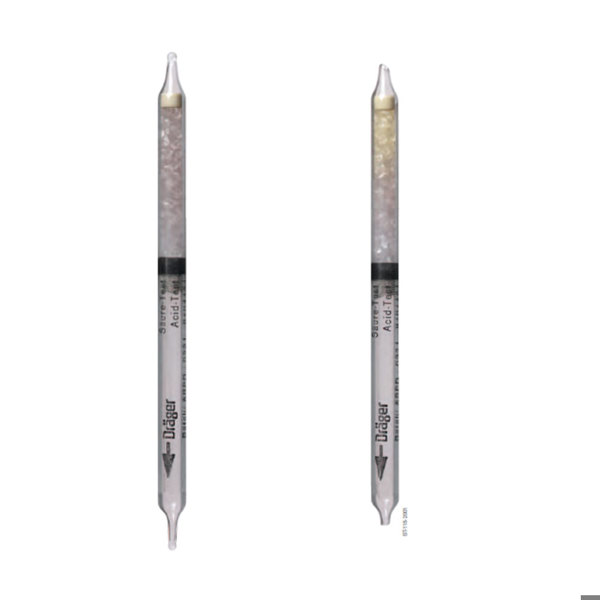 Draeger Tube, Acid Test Qualitative
Availability:
Call for Availability
Brand:
DRAEGER SAFETY INC.
Draeger Tube - Acid Test
Order No. 81 01 121
Application Range
Standard Measuring Range
Qualitative identification of acid gases.
Number of Strokes n:
1
Time for Measurement:
Approximately 3 seconds
Standard Deviation:
± 30%
Color Change:
blue violet → yellow or pink-yellow
Ambient Operating Conditions
Temperature:
0 to 40° C ~ 32 to 104° F
Absolute Humidity:
3 to 15 mg H2O / L
Reaction Principle
e. g. HCI + pH Indicator → pink yellow reaction product
Cross Sensitivity
This tube indicates various acid gases with differing sensitivities and colors ranging from yellow to pink. It is impossible to differentiate them.